Presentations
Stay Safe On-line and More
The Internet is an exciting and integral part of the modern world and can be a useful tool for finding a local business, shopping or discovering amazing parts of our world.
However, using the internet can be risky, and so keeping safe online, when using email and visiting social media platforms is most important. Whether it's dealing with online forms, login passwords, protecting personal data, or avoiding viruses and illegal materials, I strongly believe that promoting internet safety is crucial in helping people protect themselves online.
It is important to understand how to spot potential scams, fraud or phishing attacks when using the internet or your email application and there are tools that you can use to help with passwords and to report suspected scams.
With over 30 years' experience in the support and management of information technology, Johnmills.uk is well placed to provide cyber security guidance presentations.
So contact Johnmills.uk and let us present guidance on cyber security and make your online activity less stressful.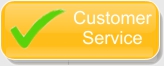 As one of the area's most popular Johnmills.uk has built a reputation for customer service. We strive to deliver the support that the customer wants when they want it to the best of our ability. We listen to the customer to understand their problems or requirements and offer technical advice where appropriate. We empathise, show an interest and make positive comments to create a positive personal relationship. Choosing Johnmills.uk to help with your computer issues is, without doubt, a wise choice.